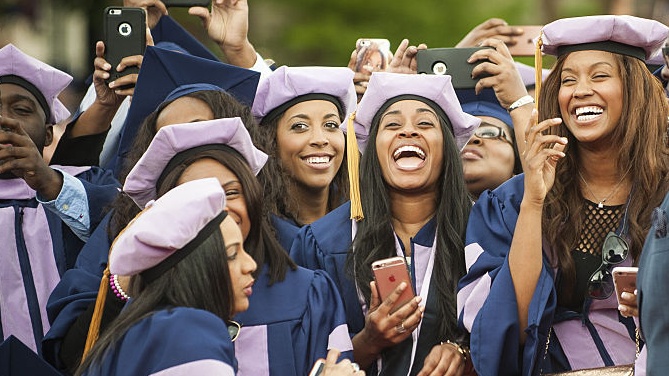 Southern University and A&M College is a part of the only HBCU system in the world, Southern University System. Founded during the Reconstruction era in 1880, the university, which began in New Orleans, was designed to provide a public higher learning institution for Black people in Louisiana. Now the university features three campuses across the state, including a law school. Its flagship campus is located in Baton Rouge along the historic Scott's Bluff where the city is said to have derived its French name.
Baton Rouge, which translates to "red stick" was given by French-Canadian explorer Pierre Le Moyne d'Iberville who alleged he saw a red stick, which was really a cypress pole used to settle border conflict between two Native American tribes. A commemorative sculpture of the red stick, done by Southern University alumnus Frank Hayden, is prominently featured on the campus and is listed as one of the city's official landmarks. Aside from being deeply steeped in the founding history of Baton Rouge, Southern University students also played a huge role in the civil rights movement across the city, including seven students who led Baton Rouge's first lunch counter sit-in in 1960. Three years later, lunch counters were desegregated by vote. 
Although the university possesses many more historical attributes, it is perhaps most widely known for its band, the Human Jukebox. Consistently recognized by USA Today, NCAA, ESPN and Time as one of the nation's top marching bands, the Human Jukebox has performed at six Super Bowls, two Inauguration Day parades and two Rose Bowl Parades among countless other noteworthy showings. In 2019, multi-hyphenate artist Lizzo not only invited the band and the university's Dancing Dolls to be in her video for "Good as Hell," but she also filmed it on Southern's Baton Rouge campus. That's not the first time big cameras were on campus, the university was also the first college to be featured in the reality series, College Hill. Among other notable firsts, Southern is the first HBCU to launch its own THC medical cannabis products, as Blavity previously reported.